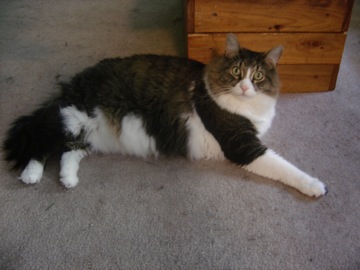 Hilarie Lloyd
Email: fireflymoon22@yahoo.com
University of Rochester
Hilarie's professional nfomedia profile is Here.
---
Hello everyone! I posted my resume in the "curriculum vitae" section - and the formatting is a bit wonky - but feel free to look. Here it is: Hilarie's CV / Resume for 2009
---
The kitty in the photo above is one of my cats. His name is Wendell, and his middle name is Amoeba.
---
Here are some photos I uploaded here: Photoscapes
---